A warm welcome awaits all guests at this 3 star family run complex. The Sunseeker offers a mix
of Serviced Self-catering Apartments and Hotel rooms on short and long lets.
Facilities include a Rooftop Outdoor Pool with Sun Terrace and Breakfast Room, an Indoor Pool,
Gymnasium and Sauna and also a Lounge Bar.
It is conveniently located just back from the Bugibba seafront, and only five minutes away from the
town centre, with its shops, bars and restaurants. Regular buses run from the Bugibba bus station to
the capital city of Valletta, Luqa Airport, to other most popular places of interest and to the sandy
beaches all over Malta. The Gozo Ferry terminal is also within a 30 min bus ride from this area.
Testimonials
This complex is great for someone who is out and about and needs a clean quiet base to come back to. It is just a short walk to the seafront and Bugghiba Square. Our apartment was regularly serviced and the towels changed. It is well enough equipped to cook a simple meal which we did twice. However such good value eateries and food in Bugghiba we ate out mostly. The bus station was also just a short walk away where you could catch a bus to Valletta for 1.50 euros. The Aquarium is only a 20 minute walk along the seafront if you want a local attraction. We also enjoyed just walking along the seafront watching the sea. There are several cafes along the seafront to choose from. Sunseekers offers good value self catering apartments. I would return again and stay there.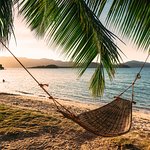 Salisbury, United Kingdom
I would just like to express my thanks to the management for processing my request for a free cancellation of my booking for July this year. Due to our flights being cancelled we had no choice but to ask Sunseeker, they immediately agreed the refund. Looking forward to booking with you again!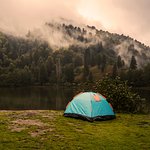 Teignmouth, United Kingdom
The facilities here are excellent and when you see the care and effort that management and staff expend it is easy to see why. We happened to be caught by the lockdown...when the hotel was forced to close management moved us to an adjacent flat. Where we continued to receive maid service and attention to any need that arose. Four months we ended up being at Sunseeker so I think I am well qualified to award them an honest 5 star rating!
Cornville, Arizona
The apartments are well equipped with everything needed. The option of the cooler indoor pool or roof pool with sun lounger area was excellent. Towels for use in the apartment are supplied and changed every two days, beach/pool towels need to be brought with you. Great to have a drying rack and pegs available on the balconies. We had aircon in the bedrooms and kitchen/living area. Handily situated just off the seafront so quieter, 3 minutes walk to the bus station with superb links around the island. Plenty of restaurants and convenience stores to choose from. Only tiny downside is that there are shingle/pebble beaches in Bugibba but access points for swimming are around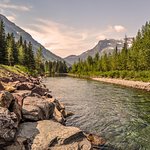 This is a terrific hotel just a couple of minutes walk from the bay and town centre. Very good Covid arrangements from temperature check at arrival to lots of clear signs and served breakfast of choice. There are few guests at present in all of the hotels which means you stand a fair chance of getting either the outdoor or indoor pool to yourself. Easy parking too right now. Our room was fine with plenty of space and good daily maid service. Lots of extra facilities are available on request. Staff were friendly and helpful throughout. A really good visit
United Kigdom
We arrived on the 29th August when covid restrictions were lessened. We arrived in the morning well before allocated check in however we were welcomed with a smile and were given our room ahead of time which was appreciated. There were only two other guests around the pool and all measures are in place here for covid. The rooms are cleaned and towels and linen changed every day. Mary who does breakfast couldn't be any lovelier ...

United Kigdom
We had such a hospitable stay at Sunseeker hotel. We really enjoyed our stay. The hotel was very conveniently situated. The staff were very friendly, helpful and welcoming. The hotel was very clean. Cleaning staff were delightful and so lovely too and did an exceptional job. It felt very safe with regards to Covid measures in place and this made us feel very reassured. We will definitely recommend to others
United Kigdom
Sunseeker Holiday Complex
Trejqet il-kulpara,
St Paul's Bay, Malta